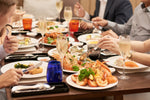 New to Seafood? Here Are 9 Dishes You Should Try
If you have not tried seafood yet, but you're ready to take the plunge, the Florida Keys is the best place to get started on your delectable journey. Our family-owned and operated business have the experience and skill to prepare delicious meals you will want to return for many times.
Billy's Stone Crab restaurant catches fresh seafood daily to ensure that each meal in our dining room is of the best quality with the best flavor.

We've highlighted nine top seafood dishes that you will want to experience in our restaurant. We will make a seafood lover out of you in no time.

If you prefer to dine at home, you can find top-quality seafood selections in our market to purchase and prepare yourself.
Best Dishes to Experience in Person at Billy's Stone Crab Restaurant
With so many fresh catches available, people go to the Florida Keys for excellent seafood. Whether you reside in the area or are visiting for vacation, you will want to experience the delicious local cuisine. We have gathered the nine top seafood dishes you must try.
Stone Crabs
Stone crabs are one of the food experiences you can't miss when visiting the best seafood restaurant Florida Keys offers. At Billy's Stone Crab, we catch our crab claws fresh each day and hand-select only the best to serve in our restaurant. Enjoy our tender, slightly sweet stone crabs chilled with a side of Billy's signature mustard sauce.
Crab Cakes
A basket of crisp, golden, flaky crab cakes is one of the best seafood dishes to try if you do not usually eat seafood. We pack our authentic crab cakes with fresh crab and balance it with a delectable, seasoned filling. The mild, sweet flavor of the crab shines through in this dish, perfect for a seaside lunch.
Shrimp Scampi
Experience our freshly caught, wild jumbo shrimp in this simple, mouth-watering dish. We sauté fresh shrimp in a lemon, parsley, and garlic butter, then serve it on a bed of satisfying linguine or rice. This deliciously rich and buttery entrée offers amazing flavor everyone can appreciate, making it one of the Florida keys seafood dishes you will want to taste for yourself.
Lobster Tail
This decadent meal of tender, juicy Florida lobster melts in your mouth. Dipped in clarified butter for the perfect complement to this sweet, firm meat, lobster is one of the top seafood dishes you must try. You will be happy with your selection from the moment it arrives, beautifully presented on your plate, to the end of your dinner. Order it as a surf and turf option with a New York strip, filet mignon, or bone-in rib-eye.
Fried Jumbo Shrimp
Try crisp, sizzling fried jumbo shrimp for an introduction to seafood. Enjoy the seasoned crunchy outside and the delicious mild, salty-sweet flavor inside. Served with freshly baked rolls and butter, how could you go wrong? If you like coconut, try our coconut shrimp. We dip fresh Florida shrimp in beer batter, roll it in coconut and then deep-fry it to golden, sweet perfection.
Fettuccine Alfredo with Sea Scallops
Enjoy a comforting meal of fettuccine in a delightful, creamy alfredo sauce with sea scallops. Sea scallops feature a mild, sweet flavor similar to crab or lobster, making this one of the food experiences you don't want to pass up.
Bouillabaisse
Experience this delicious Mediterranean-style seafood and tomato stew. This highly seasoned fish soup made with tomatoes and saffron features shrimp, sea scallops, lobster tail, oysters, and clams. Our hearty seafood soup is sure to please your senses.
New England Clam Chowder
This thick and creamy soup highlights the salty flavor of potatoes and bacon. Clams add a subtle seafood flavor to this authentic seafood dish without creating a significant "fishy" taste. Tasty and satisfying, this is a fresh, homemade soup you will want to savor.
Sesame Seared Tuna Steak
Seared tuna is a meaty and delicious fish with a texture similar to a medium-rare steak. This mild-flavored fish is tender and pleasing to your taste buds. Served on a bed of arugula, it's a filling and refreshing meal.
Staying In?
Billy's Stone Crab has you covered if you plan to stay at home and enjoy a seafood dinner, too. Make the following top seafood dishes in the comfort of your kitchen using fresh seafood from our market. We catch our selection of products from the Florida keys daily, providing you with the opportunity to make an authentic seafood dish at home. As the producer and the end-user, we handle all aspects of your product from start to finish, guaranteeing the best quality seafood possible.
Shrimp and Asparagus Stir Fry 
Throw together a quick stir fry using fresh, wild shrimp from our seafood market, a bunch of asparagus, and lemon. This easy, healthy, and flavorful dish goes from good to outstanding with shrimp from Billy's.
Baked Snapper With Garlic and Herbs
Take home some snapper filets from our market and bake the perfect main dish for your dinner at home. Bake the snapper with a combination of butter, garlic, parmesan cheese, and breadcrumbs. This easy preparation method lets our fresh catch of the day shine through. Thanks to our top-quality fish houses, you will enjoy a healthy, delicious meal that rivals Florida Keys seafood restaurants.
Blackened Mahi-Mahi
Visit our seafood market and get some super fresh mahi-mahi for an authentic seafood dish at home. This popular fish is flaky, tender, and scrumptious. Cook the filets with a Cajun spice mix to create the perfect spicy seafood cuisine.
Grilled Sea Scallops
Grab some wild-caught sea scallops from Billy's, season them and toss them on the grill for a quick, delectable food experience. Serve them over polenta with roasted tomatoes, or enjoy them with a side of rice and a lemon butter sauce.
Lobster Tails
Do you have plans for an epic dinner party? Stop by our fresh seafood market and pick up a 10-pound box of lobster tails for your guests. Steam the lobsters and serve them with baked potatoes, corn, and French baguettes for an elegant and mouth-watering feast your friends will remember.
Delicious Florida Keys Seafood Dishes Start at Billy's Stone Crab
If you are new to seafood, you are sure to become a fan after tasting the best seafood dishes in Florida at our coastal restaurant. Billy's Stone Crab is an internationally acclaimed eatery and market. We ensure the best-tasting seafood, wild-caught by our fishing company and brought directly to you in our dining room or fresh fish market.
We operate two fish houses located in Marathon and Summerland Key, FL. With over 40 boats to supply our fish houses with fresh stone crab, lobster, and fish daily, we are the best seafood restaurant Florida Keys offers. We hand select your seafood, so you know you get only top-quality fish, crab, and more. Contact us online or at 954 923 2300 to find out more about our seafood restaurant and market.
Featured Image:
Dragon Images/Shutterstock