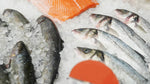 Is It Worth Buying Seafood Online?
Unless you're one of the lucky few that lives within a stone's throw of the ocean, finding fresh, high-quality seafood can be a culinary challenge. Most standard grocery stores aren't exactly known for having a superior selection of seafood, and even dedicated seafood lovers can't go out to dinner every time a craving strikes.
But thanks to a combination of retailer innovation and modern technology, you can now find fresh seafood for sale online. This means that no matter where you're located – even if you're in the middle of the American Midwest – you can enjoy seafood that would satisfy even the discerning palates of longtime coastal locals. With just a few clicks and a quick order, seafood can be on its way to you.
Wondering if it's a good idea to order seafood online? Your trusted team of seafood experts at Billy's Stone Crab is here to break down the basics, covering if it's really worth it (hint: it absolutely is), how to find the best seafood online, and what you might want to consider ordering first.
Is it worth it to buy seafood online?
These days, we can order everything from our wardrobes to our vehicles online – but what about when it comes to buying seafood?
As any seafood enthusiast will tell you, freshness and quality play a vital part in how much you enjoy your seafood-centric meal. And even the most talented home chef is going to have a difficult time making subpar seafood taste great. So, many people are understandably hesitant about shopping online for seafood.
However, as long as you choose a reputable company that prioritizes freshness, quality, and customer satisfaction, you can find outstanding options for seafood delivered directly to your door. Make sure you learn about the company, where they source their seafood from, and exactly what they're selling. That way, you can shop with confidence and look forward to a fabulous feast of your favorite seafood.
Why You Should Buy Seafood Online
You might not live in a seaside town, but being able to order seafood online can be the next best thing. Here are just a few reasons to why you should consider shopping online for seafood.
Ordering seafood online is easy and convenient. It doesn't get any simpler than browsing a virtual seafood market from the comfort of your own home! Using your phone or computer, you can research different varieties of fish and shellfish, look up seafood recipe ideas, and then put together an order. In as little as 24 hours, fresh seafood will arrive at your door and be ready to be turned into a delicious meal.

Billy's Stone Crab offers a diverse selection of seafood for sale online, including many in-demand favorites. Plus, we take orders Monday through Friday, providing next-day shipping for all orders placed before 4pm – so you can have a seafood dinner in no time at all!


You can purchase options that are rare or hard to find in your area. Depending on where you live, you may not have access to certain varieties of seafood. But shopping online gives you the ability to "travel" to seafood markets around the country and even the world.

For example, someone living in the heart of Nebraska isn't likely to find lobster from the Florida Keys in their local supermarket. However, they can order Florida lobster tail from Billy's Stone Crab and be eating it the very next day!


You have the peace of mind of knowing your seafood has been handled with expert care. When you buy seafood from an online retailer, you're essentially cutting out the middleman. It's much easier to trace the source and freshness of your seafood, and you can be confident that it's been properly handled for the best flavor and food safety.

In contrast, when you buy seafood at your neighborhood grocery store, there's no way to know how many hands it has passed through – and whether everyone involved kept it at a safe temperature and avoided contamination.

Because Billy's Stone Crab operates two fish houses (in Marathon, FL and Summerland Key, FL) that are stocked by 40-plus boats, we are able to keep a strict eye on quality control. We carefully select, handle, package, and ship every single product to provide our customers with the very best.
Where can I buy frozen seafood online?
Once you're ready to dive into online ordering, you'll need to figure out exactly where to buy frozen seafood online. There's no shortage of options, but as you've learned, not all are created equally.
Search for a company that sources their own seafood, rather than one that just offers products as a secondhand seller. Then, narrow down your options based on the type of seafood you want. Make sure you choose a company with a well-established reputation as a high-quality source.
Where is the best place to buy seafood online?
We may be biased, but we can say with certainty that Billy's Stone Crab is one of the best places to buy seafood online. With decades of experience under our belt and a genuine passion for sourcing the highest-quality seafood, we take pride in providing our customers with an amazing assortment of seafood.
Whether you're a Florida local or thousands of miles from our seafood restaurant in Hollywood, FL, you can experience the incomparable freshness and flavor of premium-quality seafood from Billy's Stone Crab.
How much does it cost to buy seafood online?
Just like shopping in a seaside market, purchasing seafood online comes with a cost that varies depending on what and how much you're buying. As you would expect, certain seafood varieties – especially those that are considered rare – will be more expensive than others. You'll also want to factor in the cost of shipping, especially because shipping seafood safely requires specialized packaging.
That being said, there are ways to save money on seafood when you're ordering online. A company that manages their own harvesting, handling, and packaging is generally going to be a more cost-effective option (and the quality is often better as well!). Also, you can often maximize value by placing larger orders.
Ideas of What to Buy for Your Next Dinner
Are you ready to start ordering now? Here are a few ideas to keep in mind as you click "add to cart":
Find the Best Seafood for Sale Online from Billy's Stone Crab
There's no need to search for the best places to buy seafood online, because Billy's Stone Crab has you covered with a first-class selection of fresh seafood. For nearly five decades, we have been one of Florida's favorite seafood restaurants and markets; and now, we're sharing our seafood with happy customers all over the country!
Browse our selection of fresh seafood available for online order to find your favorites, then submit an order – and look forward to an incredible meal as soon as tomorrow!
Image Source: Nastya_PH / GettyImages